Organic search drives about 53 percent of all traffic to websites. From that alone, it should be clear why your business needs to capitalize on search traffic.
Search engine optimization is still the best way to do this. Onpage SEO is key to your success as a small business in 2022, but how can you address it effectively? This guide has the answers.
Why Onpage SEO Matters in 2022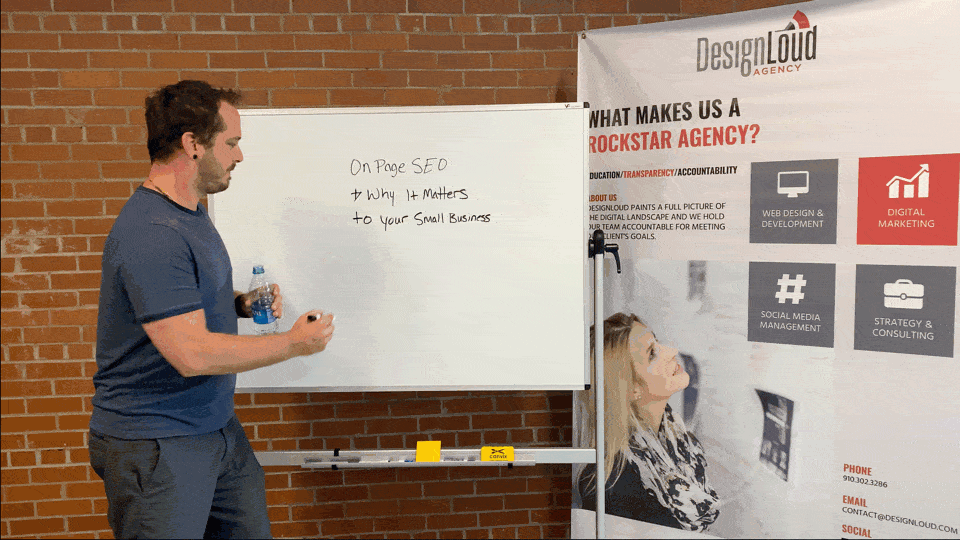 Onpage SEO drives most of your SEO efforts, so it makes sense to focus on it. What's more, is that these are often the factors you have the most control over. By contrast, off-page SEO is a little harder to control, and there are fewer factors that play into it.
Search engine optimization should be a key part of your strategy because organic search drives so much traffic. If you're focusing on paid search versus SEO, you might be missing out on traffic.
Likewise, you need to make sure you're investing in onpage SEO to complement content marketing or even social media marketing.
Why?
Onpage SEO can make or break your content marketing efforts. What's the point of having fantastic blog posts if no one can ever find them or read them? Onpage SEO solves the visibility issue by helping people find your content.
It also assists with your social media marketing. Good SEO delivers what visitors want to see. Whether they arrive through a search or by clicking an ad, they still want a beautiful design that loads quickly.
Factor in that SEO leads are even more likely to convert, and you might wonder why you didn't focus on onpage SEO before.
What Is Onpage SEO?
Now that you're ready to focus on your onpage SEO, you'll probably want to know what factors are part of it. The onpage SEO checklist includes:
Page titles
Meta descriptions
H1 headings
URL
ALT tags for images
Website speed
Other factors include keywords, body copy, and more. You might even consider whether your website design is mobile friendly, and responsive.
Here's the good news. Onpage SEO is fairly easy to deal with, especially if you use an onpage SEO checker. This kind of tool can tell you what you've done right, as well as where you can make improvements to the page's SEO.
Improving SEO on Each Page
Many SEO improvements you can make are simple. Adding a meta description that includes your keyword, for example, is a big step forward.
Making sure you've included a page title and adjusted the URL to include the keyword are also important. Adding an image and using ALT text tags to improve accessibility can also give your SEO a boost.
Onpage SEO tools can help you check for common errors in body copy. They can flag passive voice and long sentences, along with other factors that make your work hard to read. They'll also tabulate keyword saturation and notify you if any sections are too long.
These tools can also remind you to add your keyword to at least one H1 heading.
Going Beyond Basics
Most of these measures are simple, and you should notice your SEO improves. Of course, if you want to compete with other larger businesses, you'll need to go one step further.
Onpage SEO can extend to all pages on your site. Site design, for example, influences how fast your page loads. Website speed is an essential factor in SEO.
Optimizing your images can also improve website speed. You may also want to think about the inclusion of an XML site map and the use of Schema markup for your site.
Any of these measures can be used "on page," and all of them will improve your SEO.
Linking can also be an important part of onpage SEO, as well as part of your SEO strategy. An onpage SEO tool may remind you to include both internal and external links for each page.
Internal linking creates a better map for search engine crawlers. As a result, they'll index more of your site, and they'll index it more thoroughly.
Keyword research is also important. Your SEO efforts won't do you much good if you're not ranking for what your would-be customers are searching for. Thorough keyword research will help you find the right keywords, as well as assess your competition for those search terms.
Video, the frequency of your posts, and even how long your content is can also play into your onpage SEO.
How Onpage SEO Drives Business Growth
As established, good onpage SEO makes your website more discoverable. You should see a bump in traffic as you rank higher in the search results.
Good SEO also drives more conversions. That means more paying customers for a small business.
Why does SEO drive sales? First, it helps more people find you. It also helps people who are already searching for your products or services discover your website.
These people are more likely to convert because they're already seeking out what you offer.
Good onpage SEO goes further than that, though. Search engines emphasize the ranking factors they do because those factors reflect what people want from your page.
A good example is long-form content. Google ranks longer content higher because it's more likely to answer questions. People who are searching for something are more likely to be satisfied when the page they reach provides an answer.
Google's search crawlers also like features that make sites more navigable. It turns out your visitors like those features too. It helps them dig deeper on a topic, find more answers, and make their way around your site with ease.
When your website and your content satisfies visitors' expectations, it builds trust. In turn, they're more likely to give you their business.
Get SEO Done the Right Way
If you were hesitant about onpage SEO before, you may have changed your mind after seeing how it can fuel business growth.
There's no time like the present to get started. Get in touch with an expert team and design an SEO plan that will help you get back to the business of doing business.
Download our free ebook for a complete walk-through on how to research and format your content so it ranks and improves your SEO.