Get a professional social media manager for your business at an affordable price.
We'll manage your social media accounts for you so you can focus on sales and marketing.
A Comprehensive Social Media Strategy To Exceed Your Goals
Establish Your Goals
If you have a specific social media marketing goal in mind, we want to know about it. Our social media agency is always available to help with a number of different services and technologies, so call us today and find out how we can help!
Develop a Strategy
It's time to start planning your social media strategy once we've agreed on your goals. You'll be working with your own dedicated social media manager, who will create a comprehensive social marketing plan for you. The aim of this marketing strategy will be to describe the objectives we discussed as well as a posting method to ensure high-quality content is delivered.
Content Creation
The key to any social media campaign is great content marketing. For your social media campaign sites, we'll produce interesting, visually appealing materials that represent your brand's voice and attract your audience's attention.
Build Credibility
In today's society, social proof is a huge factor for company owners. Your brand will come to life on your social media accounts if you have a good social presence and following.
Expand Your Reach
We'll help you connect with your customers and target audiences in a whole new way. Our social media management company spends time learning about relevant hashtags to include in your tweets, so that your intended audience will be engaging with them. You've come to the correct location if you're seeking for a top freelance social media manager or the finest social media firm then you found us.

We take great pleasure in offering comprehensive social media management services. What exactly does it imply to have "comprehensive social media management services"? That implies we aim to relieve you of the burden of social media advertising so that you may focus on your business. It can be time-consuming to maintain a social media presence, so our social media company is here to assist! It implies that we focus on your objectives and budget to ensure that you are successful on social networks and social platforms. We enjoy social media and offer you with efficient, courteous service by specialists that are committed to your success.
This isn't your run-of-the-mill one-size-fits-all social media marketing solution. Our comprehensive service and strategy are tailored to help you shine on social networks. We also truly believe in the power of organic content and utilizing a social advertising plan. These two marketing approach components work together to increase your business by increasing brand recognition and purchases.
You are not, however, required to enroll in both organic and ad campaigns with us; we truly want to make sure that what you sign up for is consistent with your brand's current requirements and budget. We're excited to talk to you about the best organic and paid advertising for your organization. Please have a look at the following table for further information.
What's Included In All of Our Social Media Management Plans
Social Media Management Packages
# of Social Media Platforms
# of Unique Posts per Week
Comment/Response Monitoring
Custom Graphics
Strategy and Insights
Professional Photography/Reels
# of Social Media Platforms

2

# of Unique Posts per Week

3

Comment/Response Monitoring

Professional Photography/Reels

One Session, Every 4 Months
# of Social Media Platforms

3

# of Unique Posts per Week

4

Comment/Response Monitoring

Professional Photography/Reels

One Session, Every 3 Months
Rockstar
Call For Pricing
# of Social Media Platforms

4

# of Unique Posts per Week

5

Comment/Response Monitoring

Professional Photography/Reels

One Session, Every 2 Months
We Don't Just Fill Your Social,
We Fill Your Sales Funnel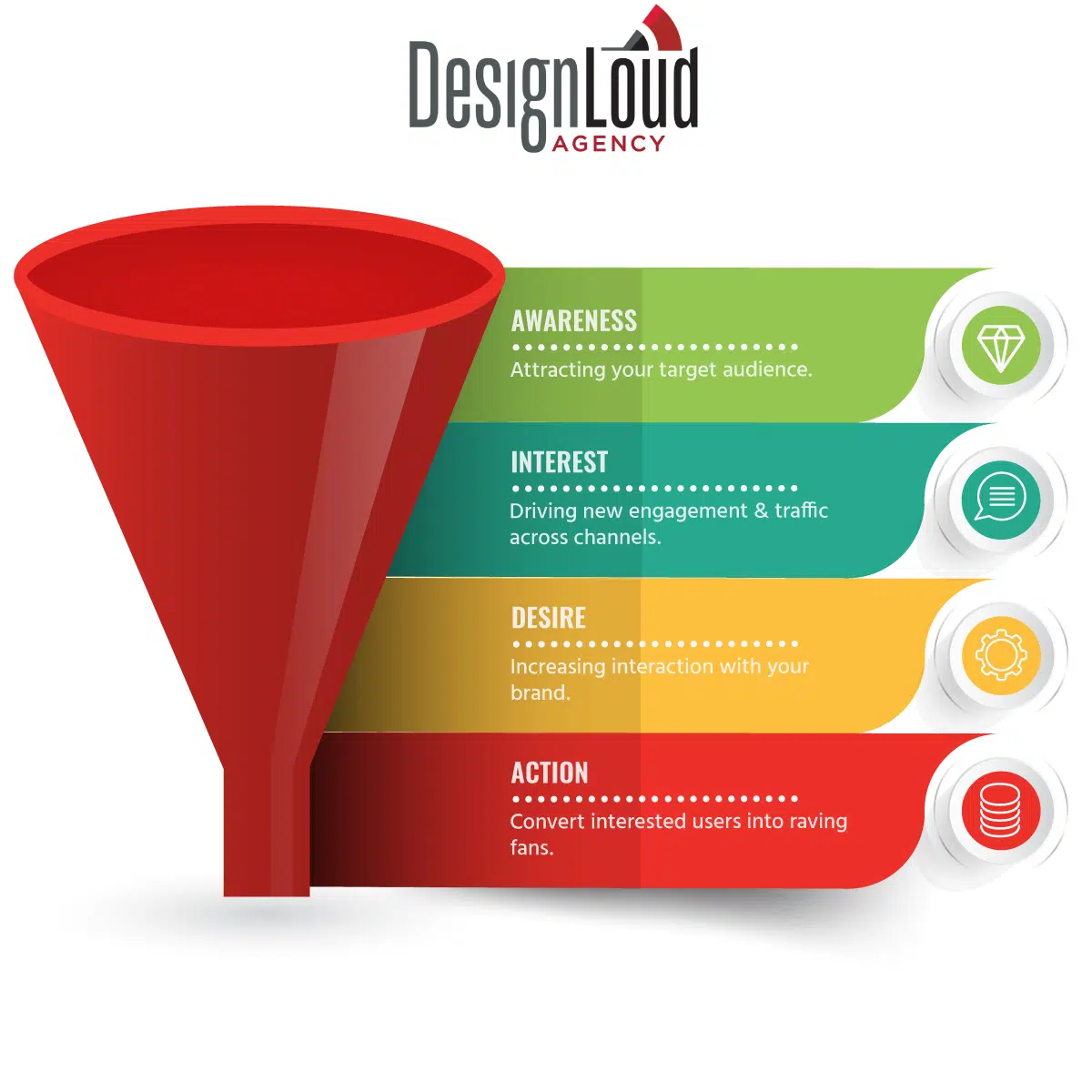 A solid social media marketing approach for leads or sales begins with market research. To establish the most effective strategy for your brand, we'll start by generating website traffic from social networks to your online designation and split testing various audiences, creatives, and locations.
We improve your campaign's conversion rate utilizing the principles of A/B testing and multivariate testing to determine which variables are the most important for conversions. After implementing a well-designed and optimized traffic campaign, we shift the optimization of your campaign from traffic to conversions—focused either on lead generation or purchases - based on our findings. We'll also start a remarketing campaign to get rid of sluggish traffic (new users) and get them to the bottom of your funnel by presenting them with a secondary ad that encourages them to return. This warm traffic group has a higher conversion rate at a lower acquisition cost than cold traffic.
We can develop landing pages and email marketing campaigns as needed to construct a more complex campaign. Our sales funnel pricing is based on the scope of work and budget; together with organic content or as a standalone service.
Let us know what you want to achieve, and we'll provide a plan and quote for your funnel as well as growth.
À LA CARTE SOCIAL MEDIA SERVICES: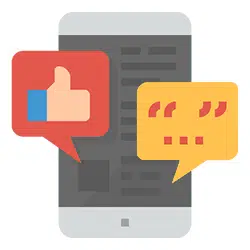 Instagram Growth & Engagement Campaign
Do you want more of your target demographic to see your Instagram profile? We utilize advertising on Instagram to deliver advertisements for your brand to the people we identified as being interested in it. These ad creatives will advertise your corporate image and connect to your Instagram account. As a result, when potential customers click on one of these advertisements, they will be taken to your profile, where they can read and interact with your content further.
Let's work together to develop your Instagram account! We have the resources at DesignLoud to assist you in growing your Instagram following and interacting with them on a regular basis. We'll be targeting current market users and encouraging them to join your company. This campaign focuses on increasing your follower count among your core demographic and may be used to drive traffic to your website or other destination. This campaign will assist you in beginning your road to success and developing consistent follower growth if you've struggled to build your Instagram following.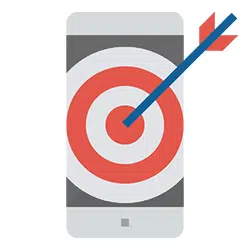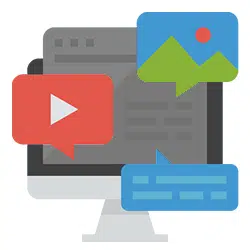 Facebook Likes & Follower Growth
A Facebook "Likes" ad campaign helps you develop your social credibility in a variety of ways. First, it establishes your company as an expert in a given sector. When your target audience sees a visual ad for a company that they may be interested in, they are more likely to interact with it because they want to learn more about it.
To encourage Facebook users to like your business page, we develop useful and engaging material first. We provide sample content that is comparable to the branded content we've developed for your page organically through a Likes Campaign to let people know what kind of value they'll get by liking your page. Facebook "like" advertisements also make it simpler for any person to like your page by including a "like this page" button directly within the ad, as opposed to directing users to the business's website to accomplish the task.
Let's get your message in front of the people who are most likely to be interested in it. With a Facebook Boost campaign, we can boost the posts that are performing well and send them to those who will appreciate them the most. This manner of campaign releases new material each week for the target audience. The goal of organic posts is to provide information in a digestible manner. Adding ad spend each week to an organic article encourages readers to interact with it since the visual is new and has not previously been seen. Because ad money is being spent on an organic article, it establishes a promise for those who read the boosted article that there will be interesting material.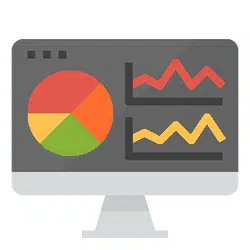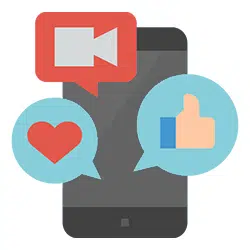 Facebook Content Engagement
Let's get your material in front of your target audience right away so they can start talking about it. With a Facebook Boost campaign, we may focus on your top-performing items and distribute them to people who will appreciate them the most.
The greatest approach to exhibit your items in a beautiful light and provide genuine, brand-approved visual material for your social media feeds is by using product photography. Professional product photos on your social media sites will not only promote your business as an industry leader, but they'll also educate your followers about the items you're selling.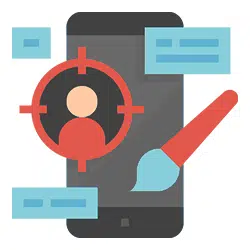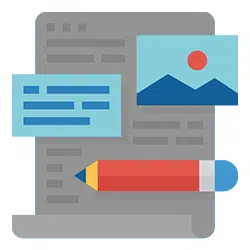 Leave the blogging to us! Blogging is a powerful marketing service tool for raising your website's page ranking and increasing Google organic traffic (SEO) to your site. We'll produce keyword-rich blog articles to submit online that portray your small company brand as a thought leader and industry expert.
Use Influencer Marketing to expand your brand's visibility and develop more meaningful connections with your target audience! By collaborating with influencers that reflect your particular niche, you improve the prospect of connecting with your target demographic. You'll be linked with persons who are interested in promoting your business, which will provide you exposure and credibility. The influencers' large and engaged audience will expose your brand to a wider range of people on social media networks, allowing you to reach individuals in your target demographic who would not have found your business otherwise. We have a list of influencers that we work with on a regular basis who you'll be able to collaborate with, choose whether or not you'd want to work with them, and have content created that represents the distinct products your business has to offer.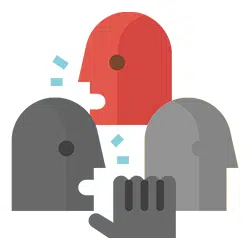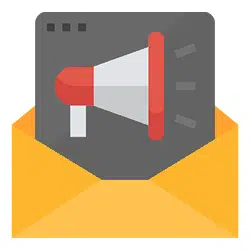 Email & Direct Response Marketing
Looking for a fresh approach to improve your ROI on your marketing efforts while also broadening your targeting? One of the most effective tools that businesses have in their marketing toolkit today is email marketing. According to a recent study, 99 percent of your audience checks their email on a daily basis; this can't be said about any other form of communication except SMS. Your brand can create stronger connections with your audience through email marketing by connecting with them on their own level. This allows you to reel in potential customers who are interested but haven't yet emailed you. We've had a 400% return on investment with email marketing campaigns, so you may be wondering, "How do I get started and include this in my brand's outreach and marketing goals?" We can assist!
TikTok has 26.5 million active monthly users in the United States. And 90% of those users visit the app at least once a day. What can a company do when its audience is so engaged? We'll make three videos each week that are cut to match particular trends and sound standards in order to rank highly in the TikTok algorithm. We'll talk with you and your team about what raw video is necessary so that we can add sounds, transitions, text, and more. We'll also be looking at popular music and video types in order to give your material the greatest chance of success.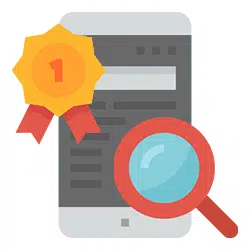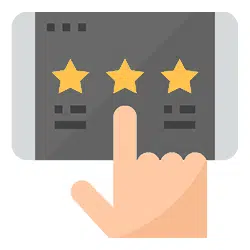 You may expect between 500 and 1500 followers on TikTok every month with our TikTok follower growth campaign. We do this by adhering to Tiktok's algorithm-specific best practices and growth techniques.
We aim to get your videos into the "For You" feed by consulting with you regarding your target audiences and providing video material that they'll likely engage with. By tracking hashtags in your field and on the platform as a whole, identifying trends, finding the optimum posting time, and employing superior tools to identify people who are most likely to follow your company, you'll be able to grow.
Do You Still Have Questions?
Let us know how we can help, we love talking to people.
Highly Rated Social Media Management Agency
What Our Fans Say About Us.
Let's Get Started On Your Social Media Management