Digital Marketing
Here's How We Can Help
Looking for a top-notch marketing firm in Wilmington, NC? Look no further than (you guessed it) DesignLoud! We're a full-service agency specializing in all things marketing, from search engine optimization to digital advertising. We have a team of talented creatives who are always coming up with new and innovative ways to get our clients' messages out there. We have several clients all over North Carolina, including Wilmington, NC, Charlotte, NC, and Raleigh, NC, but it doesn't stop there. We have been serving clients all over the United States since 2011. So if you're looking for an agency to help you with all your marketing needs, we may be biased, but DesignLoud is the best agency for you!
Resources To Help You With Digital Marketing
Learn What It Takes To Have A Successful Digital Marketing Strategy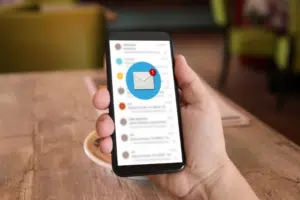 Email marketing has been around for quite some time now. It is one of the oldest and most effective ways to reach out to customers and promote your business. However, with advancements in technology and changes in consumer behavior, email marketing has evolved significantly over the years. That's why it's crucial to stay up-to-date with…
We're looking forward to becoming your trusted partner and helping you rule your digital marketing world.
Highly Rated Digital Marketing Agency in Wilmington NC
What Our Fans Say About Us.