EDGERTON AND FISHER SEES PROFITS DOUBLE WITH 86.7% CONVERSION RATE AND FIRST PAGE RANKING IN SERP
We first met Edgerton and Fisher when they were looking to enhance their existing website in both design and user interface. While their project scope has grown and changed throughout our working relationship, the overall objective has always been to reach potential patients in unique ways while enhancing the overall image of Edgerton and Fisher. Always open to trying new options, Edgerton and Fisher is not only a digital marketer's ideal client, but has also been able to change their scope to meet new and emerging trends as shown by their migration from press releases to social media marketing.

A 2,180 % increase in SEO traffic over past two years
DesignLoud developed a search-friendly website with indexable content
Implemented On and Off page SEO techniques to increase local visibility.
 #1 ranking for local dental terms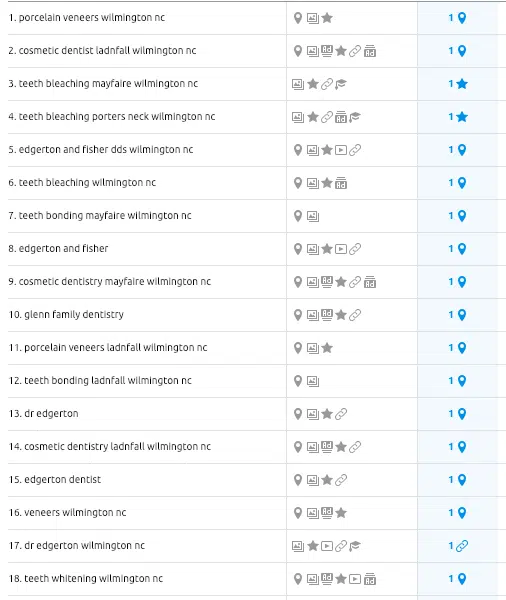 DesignLoud developed a  site-wide SEO strategy through an extensive audit. With that information , we were able to design a fresh new website focused on user intent. Using SEO first approach, the site architecture and URL structures were built to establish authority and brand awareness.
Once new user friendly website was built, DesignLoud merged the new website effortlessly ensuring that all content and technical issues were solved immediately.
2,180 total clicks and 146,000 impressions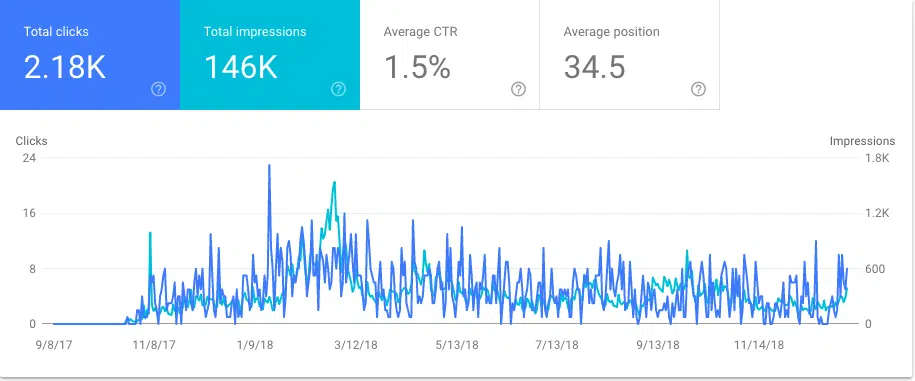 Conclusion
Every client is different and results vary, we take pride in accountability and we would love working with our client and becoming their growth partner in the digital landscape.
Want results like these?  Contact us through our website or give us a call at 910.302.3286 and let's have coffee to see if we're a fit!