When it comes to online marketing, Instagram is one of the most popular social media platforms today. With over 1 billion active monthly users, Instagram offers a great opportunity for businesses to connect with customers and grow their brands. But, like any marketing effort, using Instagram effectively requires a smart and strategic approach. In this blog post, we'll share some Instagram marketing strategies to boost your social media marketing game and gain customers in the process.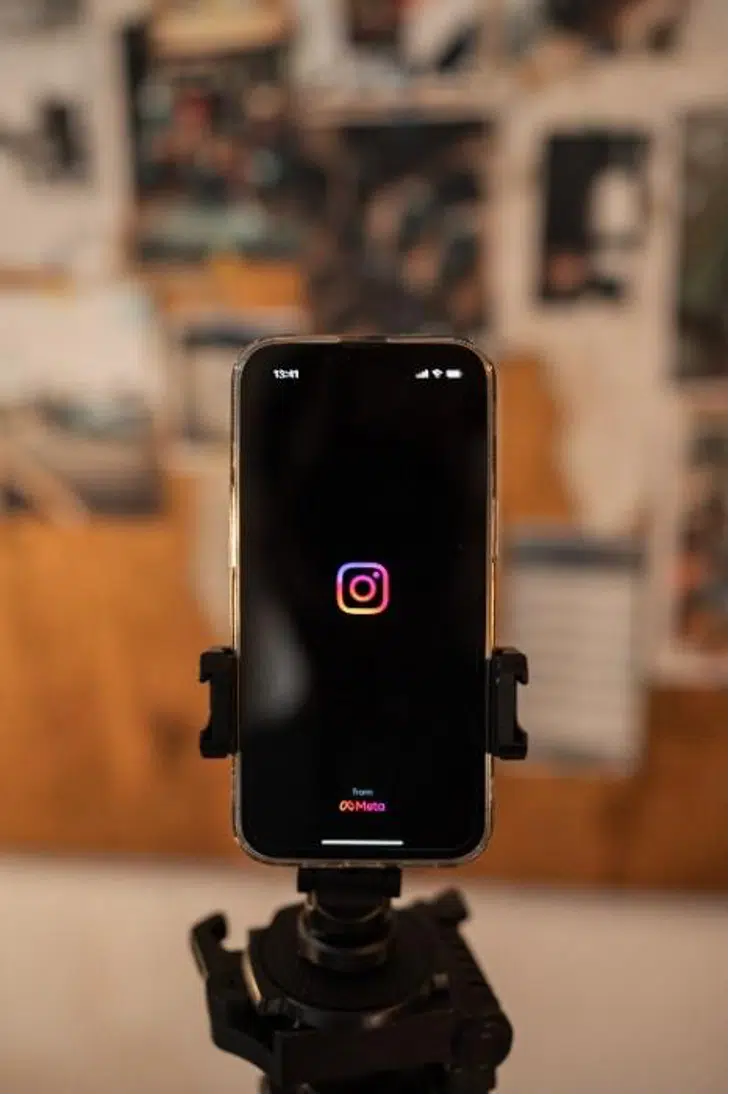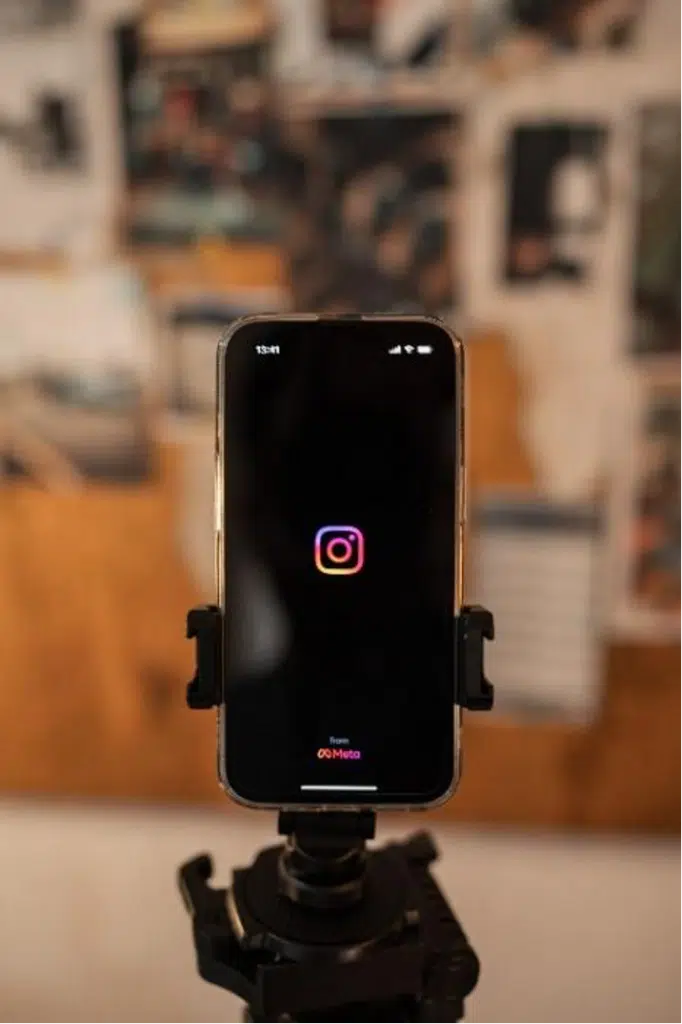 1. Define Your Brand and Target Audience for Instagram Marketing
Before you start creating content for Instagram, define your brand identity and target audience. What makes your brand unique? Who are your target customers? Once you have a clear understanding of your brand identity and your target audience, you can create content that is relevant, engaging, and resonates with them.
Unique Selling Proposition
To define your brand, start by identifying your unique selling proposition (USP) – what sets your brand apart from the competition. This can be your values, mission statement, the quality of your products or services, or your customer service.
To define your target audience, start by creating buyer personas – detailed descriptions of your ideal customers. Consider factors such as demographics, interests, behaviors, pain points, and challenges. Conduct market research to understand which social media platforms your target audience is using and tailor your content accordingly. By understanding your brand and target audience, you can craft a social media strategy that resonates with your audience, builds brand loyalty, and drives engagement and conversions.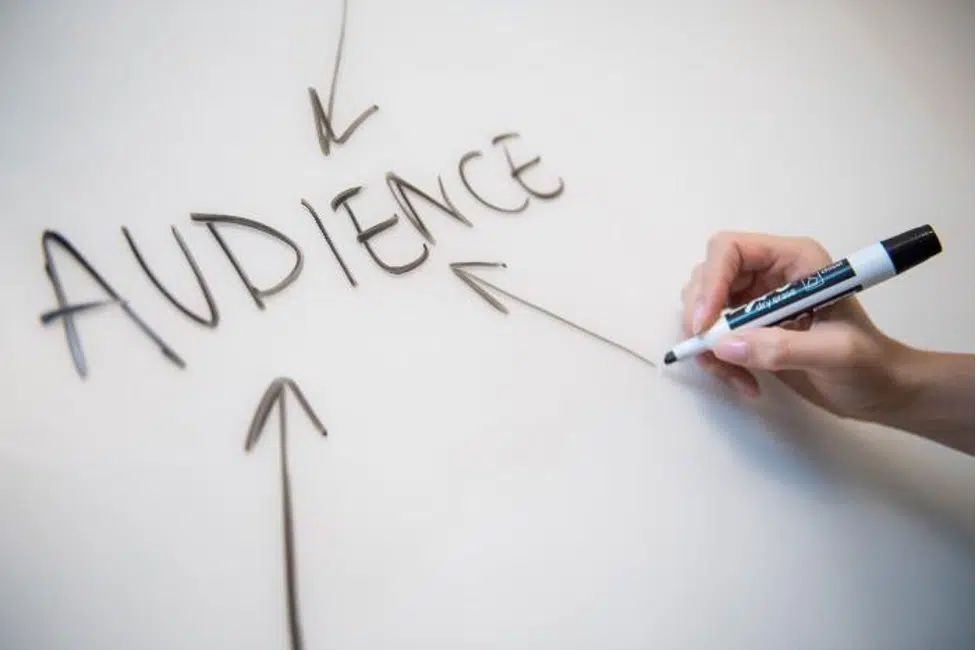 Brand Voice and Tone
After you've identified your USP and target audience, you can start establishing your brand voice and tone to ensure consistency across all platforms and build brand recognition and trust. Your brand's voice is the personality, language, and tone that you use across all of your social media channels to communicate with your audience. By understanding your target audience, you can determine the best way to engage with them.
Brand Identity
Creating a recognizable and cohesive brand presence on Instagram is crucial to building brand loyalty and achieving a strong visual presence. You should use consistent colors, fonts, and visual elements to communicate your brand identity. Your visual branding should reflect your company's values and resonate with your target audience. This consistent branding will make your content more recognizable, and your Instagram followers will begin to associate your brand with the visual themes you use.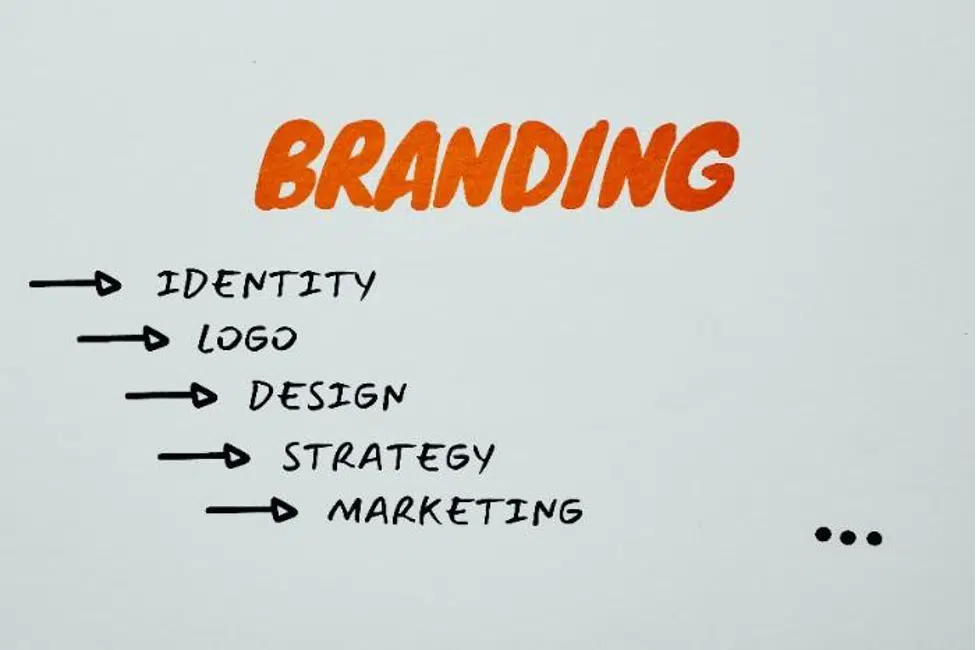 Brand Style Guide
When constructing your brand identity, we recommend building a brand style guide. This guide outlines the visual and aesthetic elements of a brand, including typography, color palette, imagery, and tone of voice. It serves as a guide for brand consistency, ensuring that all marketing materials, advertisements, and communications align with the brand's core message and values. It's easier to create eye-catching posts when you have a brand style guide to reference.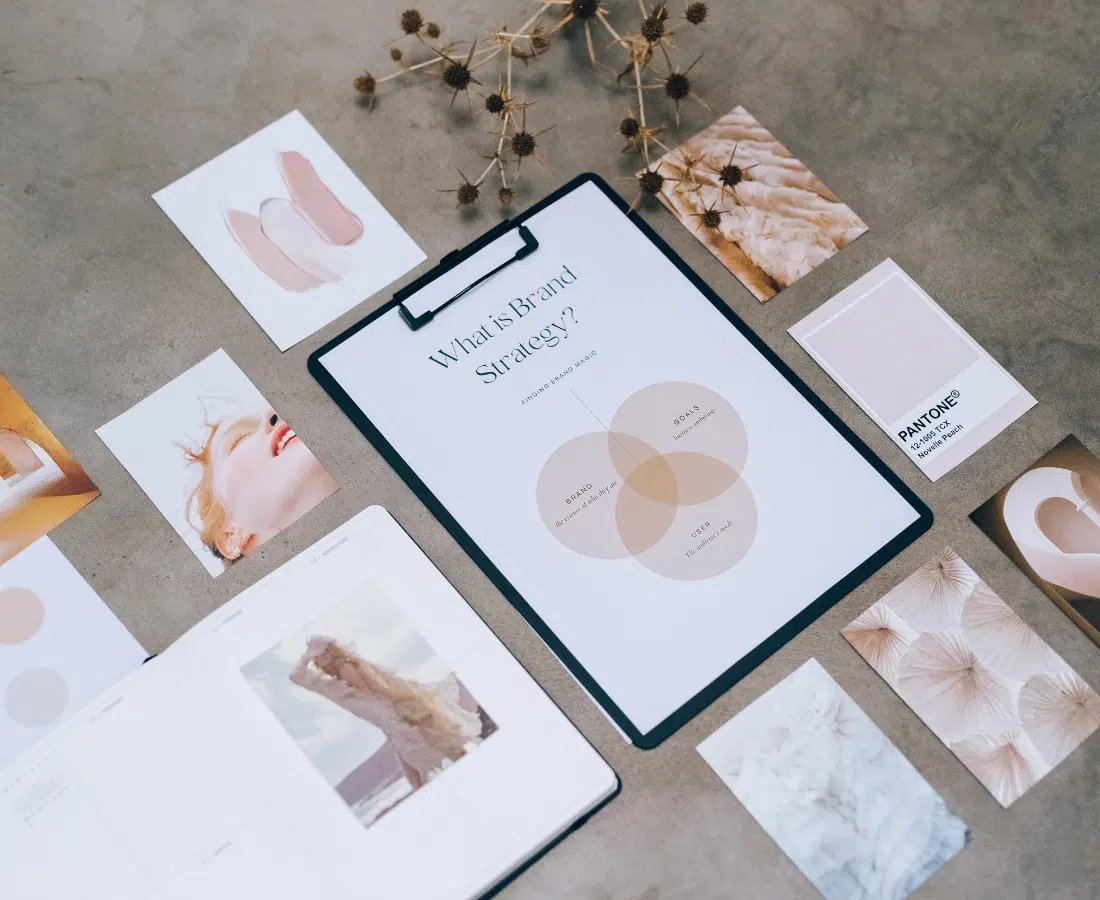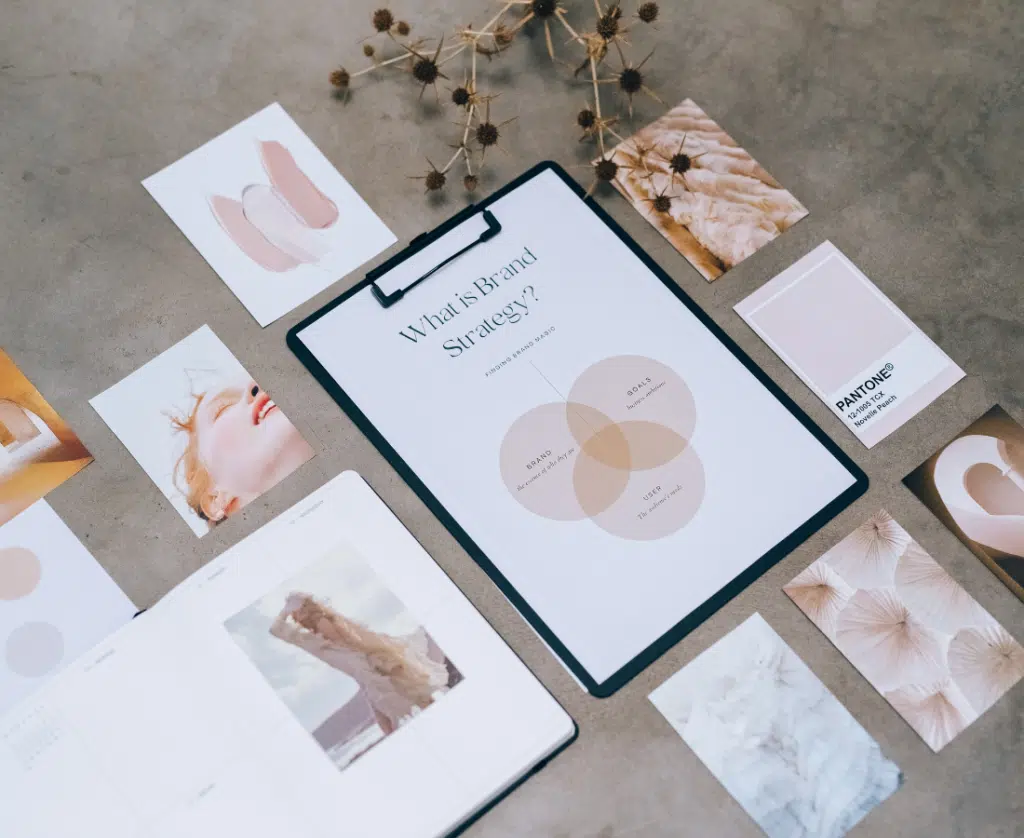 Keep in mind that defining your brand and target audience is an ongoing process, and it's important to continually reassess and refine your strategy as your business grows and evolves. The correct brand voice and tone can also help to build a strong brand identity and develop a loyal following on social media.
2. Optimize Your Instagram Marketing Profile
Your Instagram profile is the face of your brand on the platform, so it's essential it's optimized to represent your brand. Optimizing your Instagram profile for social media marketing can make a significant difference in attracting and retaining Instagram followers. So, how do you do this?
High-Quality Graphics
First, ensure that your profile picture is high-quality and eye-catching, as it is often the first thing people see when visiting your Instagram profile. For this reason, we recommend using your brand logo as your profile picture. Additionally, your Instagram posts should always include high-quality images so your brand can stand out from the competition and make a lasting impression on potential customers.
Compelling and Clear Copy
Second, make sure your bio clearly explains who you are or what your brand represents. Your Instagram bio should tell visitors what your business does and what kind of content they can expect. You should also include a call to action, such as "Visit our website" or "Follow for daily inspiration."
Beyond your bio, it is essential to implement relevant hashtags and keywords in your Instagram posts to increase your visibility to potential Instagram followers.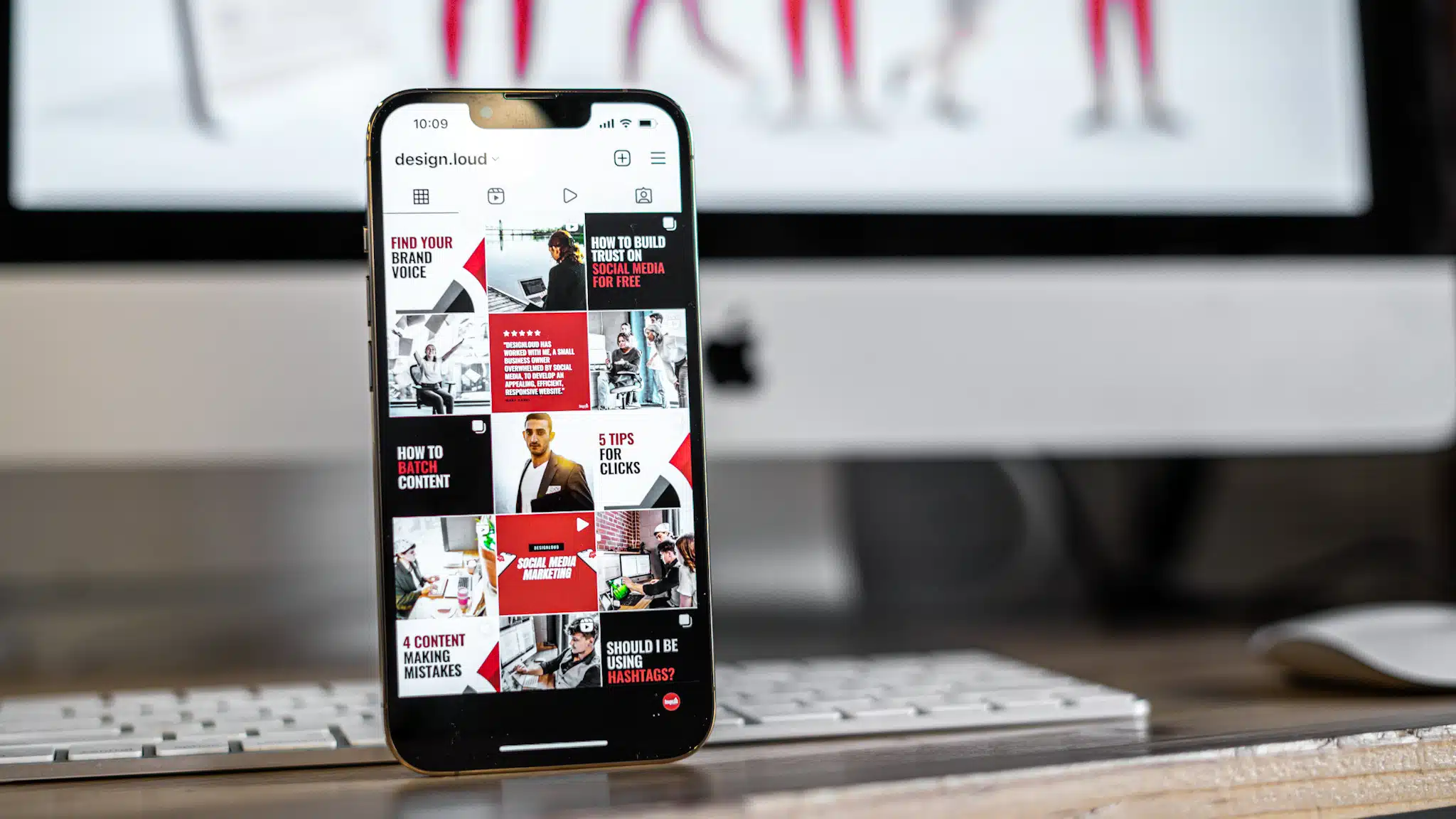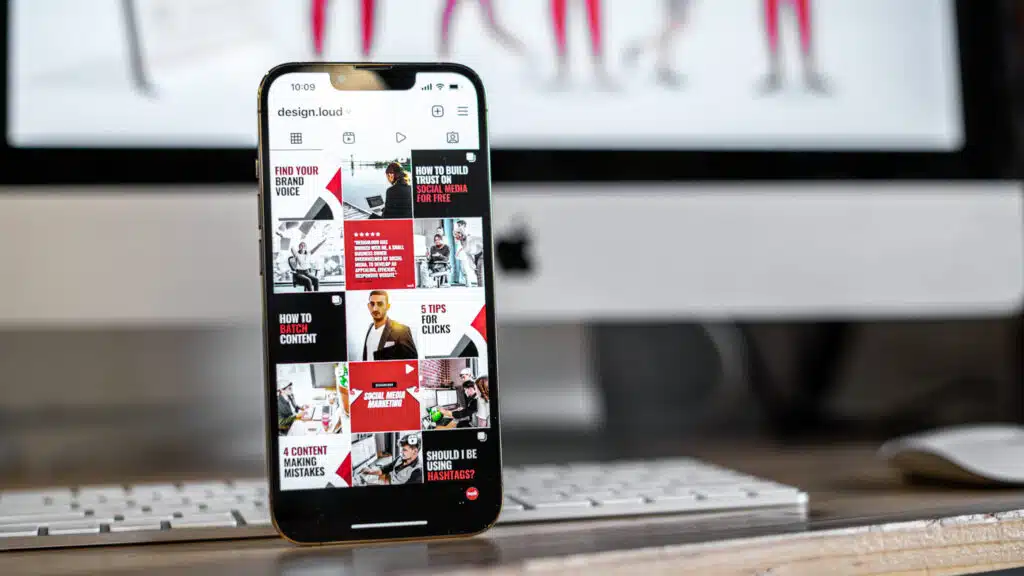 Consistent Posting
Consistency is key to driving conversions, so consistently posting valuable content that resonates with your target audience can build a strong and engaged community.
Active Engagement
Lastly, actively engaging with your followers by responding to comments and direct messages can solidify their loyalty and reinforce your brand's online reputation. Even a simple "like" on a comment or message can strengthen your relationship between you and your customers by letting them know you see their reply. By applying these optimization techniques, you can maximize your social media presence and ultimately drive more success in your social media marketing efforts.
3. Plan and Schedule Your Content for Instagram Marketing
To be successful on Instagram and break through the noise, you need to be consistent in your content creation. We recommend posting at least three times a week, whether that be photos or Instagram reels. For this reason, it is helpful to plan out your Instagram posts and create a content calendar to ensure that you're regularly posting fresh and relevant content.
Social Media Management Tools
Remembering to post on a weekly basis can sometimes be overwhelming, not to mention time-consuming. Thankfully, there are social media management tools designed to help you schedule your Instagram posts in advance, saving you time and streamlining your content creation process. Hootsuite or Later are two programs that we recommend. With these tools, you're able to seamlessly post to multiple social media accounts at once, view an overview of your content calendar, and access performance analytics at a glance. These tools have free plans to start, with different paid plans to choose from depending on the features you need.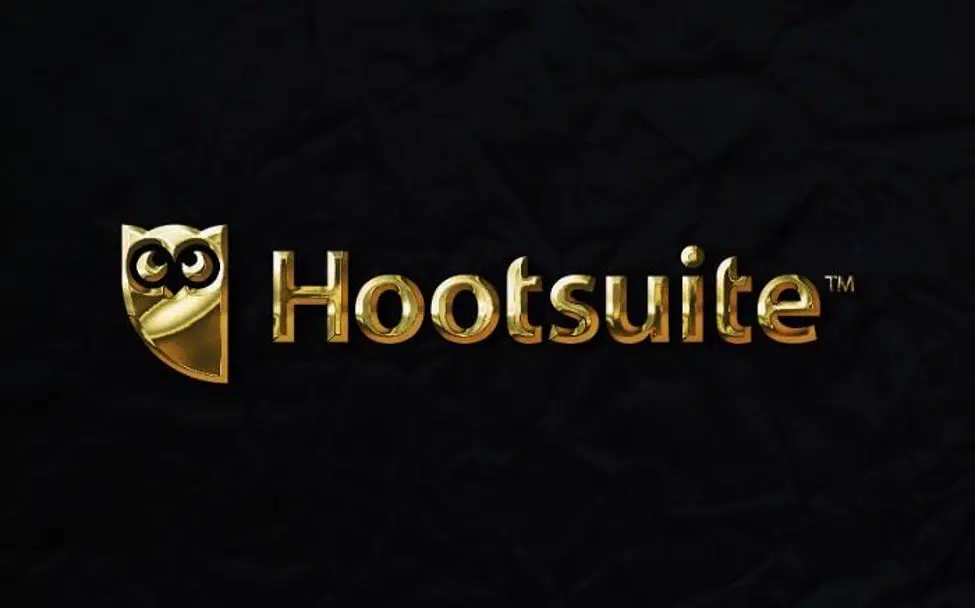 4. Engage with Your Followers
Gaining followers is only the first step to social media marketing. The next, and most important, step is engaging with your followers. Engaging with your followers is the best way to create effective social media marketing campaigns that truly resonate with your audience. There are a few tactics you can use to engage with your followers on Instagram.
Social Listening
Using social listening to truly understand what your followers want to see from your brand is the number one key for engagement. By posting tailored content your followers want to see, the more they will like, comment, and share your posts.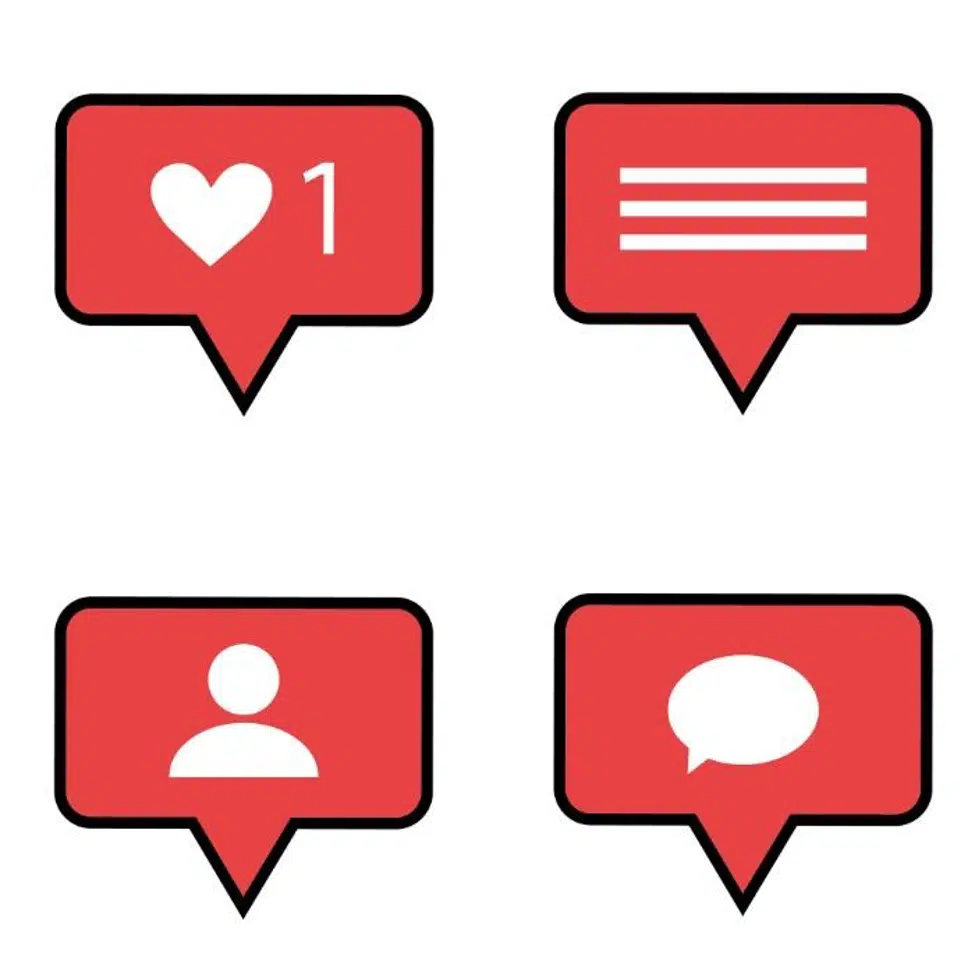 Active Communication
Communication with your followers is necessary, too. Respond to comments and messages promptly, and engage with your followers by liking and commenting on their posts. This will not only help build deeper relationships with your audience but also increase visibility and reach.
Instagram Stories
Instagram stories are one of the easiest ways to engage with your followers. Stories have the option to create polls and surveys, prompts, quizzes, reactions, questions, countdowns, and a clickable link. By adding these options, you can get direct feedback from your followers on what they like and dislike about your brand.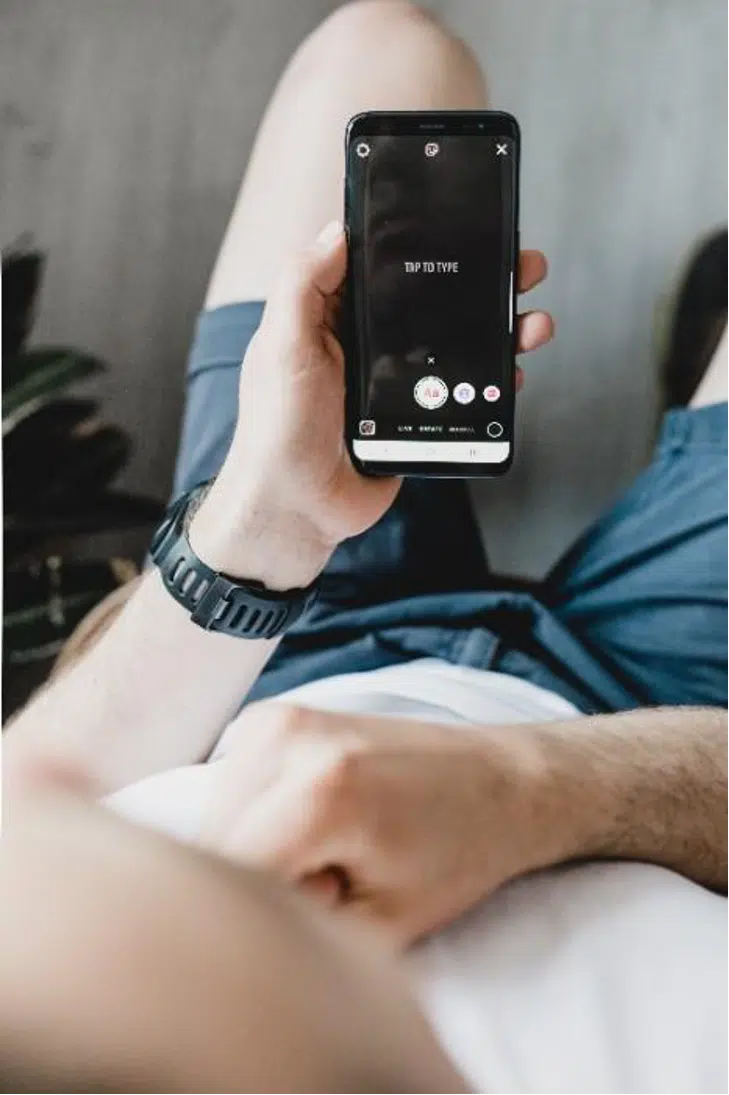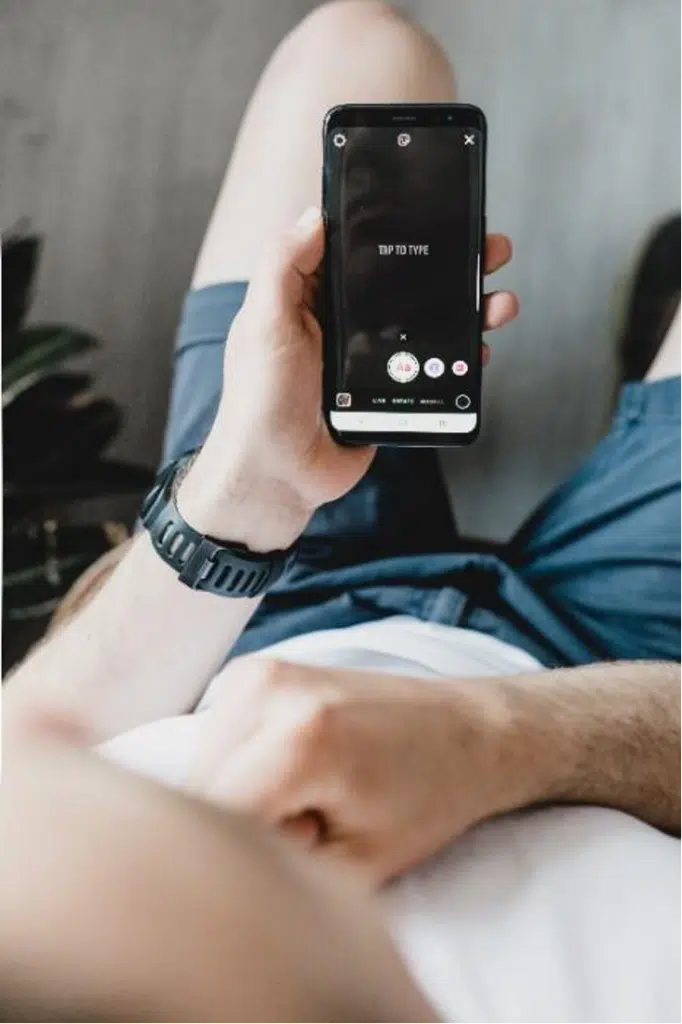 For example, let's say you own a clothing business. You might post a photo of two different colored shirts from an upcoming collection to your story, adding a poll asking what color your followers like best. This poll will not only give you an idea of what will be the most popular but inform your followers of what you will have available if they didn't know.
In your next story, you could post a quick video of how you're preparing for the upcoming collection, adding a countdown to the official launch date. You could encourage your followers to share the countdown on their own stories and include a video explaining what piece they are most looking forward to purchasing in the collection. By having your followers share this countdown, they're successfully engaging with your story and spreading the collection to a wider audience.
User-Generated Content
You could also use Instagram stories to encourage user-generated content (UGC). UGC is an excellent way to create authentic connections with your followers and increase engagement with your brand. UGC is content created by customers featuring your products or services. Using the clothing business example, on your Instagram story, you could consider asking your followers to show their favorite piece of clothing from your brand and include branded hashtags. UGC is cost-effective, as it allows your brand to use relevant, organic content created by your customers to showcase your brand and increase social proof.
If used effectively, Instagram stories are one of the key ways to engage with your followers on the platform. Instagram stories also allow you to receive UGC for your business. Ultimately, engaging with your followers will allow you to create a community around your brand and ensure that your social media marketing campaigns are a success.
5. Use Hashtags Effectively for Instagram Marketing
Hashtags are an essential part of Instagram's search function, and they act as a way to categorize and organize content. Use relevant hashtags in your posts to increase visibility and reach more potential customers.
What Are Hashtags?
A hashtag is a word or phrase preceded by the symbol #, which is used to identify and categorize a post or message on social media platforms like Instagram. Users can click on a hashtag to view other posts related to that particular topic or subject. Hashtags can significantly impact visibility and engagement when used correctly.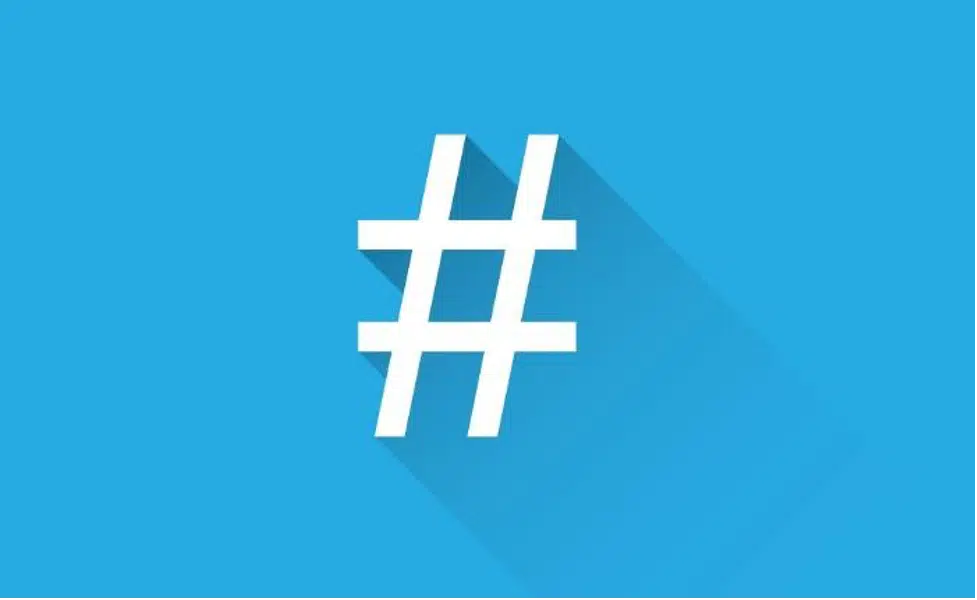 How to Use Hashtags for Successful Instagram Marketing
To use hashtags effectively, it's crucial to choose hashtags that are both relevant and popular within your industry. Make sure to include keywords that accurately describe the content you're posting, but don't overdo it. Aim for about five to ten hashtags per post, and consider creating a branded hashtag unique to your business for customers to use when sharing content about your brand. Additionally, it's important to stay up-to-date on trending hashtags and incorporate them when relevant. Proper hashtag usage can significantly increase your reach and engagement on Instagram.
6. Instagram Features
Since Instagram's rollout, the platform has unveiled many useful features for social media marketers. Two of these features are Instagram shopping and Instagram stories ads.
Instagram Shopping
Instagram shopping has made it easier than ever for businesses to sell products directly to consumers through the platform. As a business, you can tag your products in your photos, which can take customers directly to your website's corresponding product page. Make sure your product feeds are always up-to-date and that your descriptions and images are enticing enough to encourage your followers to make a purchase.
Instagram Stories Ads
As previously mentioned, Instagram stories are a quick and easy way to engage with your followers and potential customers, and they're also a prime advertising opportunity. Consider running Instagram stories ads to promote new products, services, and sales. To maximize the impact of your stories ads, ensure they have high-resolution images, are appropriately timed, and include a clear call to action to entice your audience to engage with your brand. You can get started creating and running Instagram ads through Facebook Ads Manager.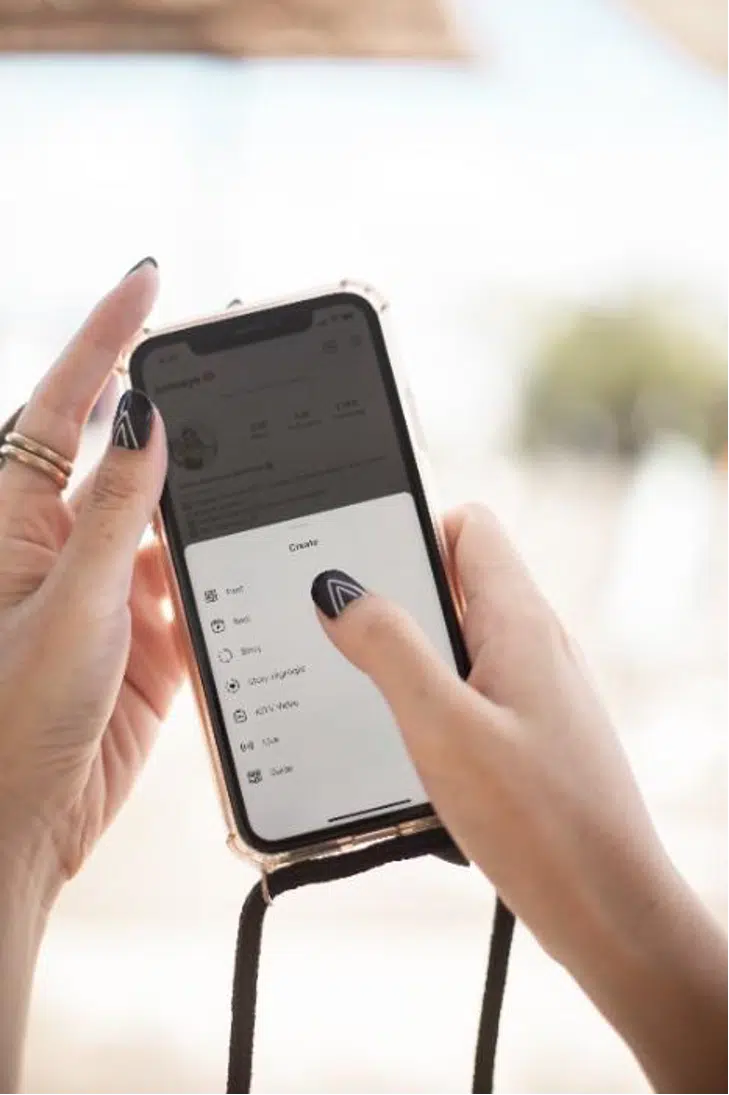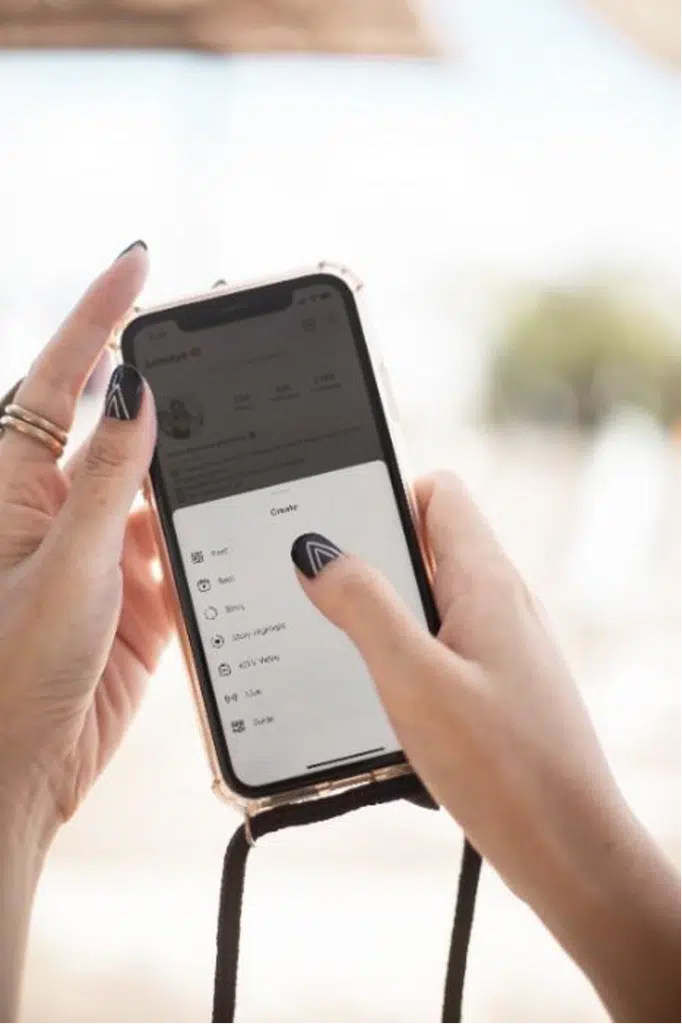 In conclusion, Instagram is a powerful social media marketing tool that businesses can use to grow their brand and connect with customers. By defining your brand and target audience, optimizing your Instagram profile, planning and scheduling your content, engaging with your followers, using hashtags effectively, and using Instagram features like shopping and ads, you can create a successful Instagram marketing strategy that boosts your online presence and helps your business grow.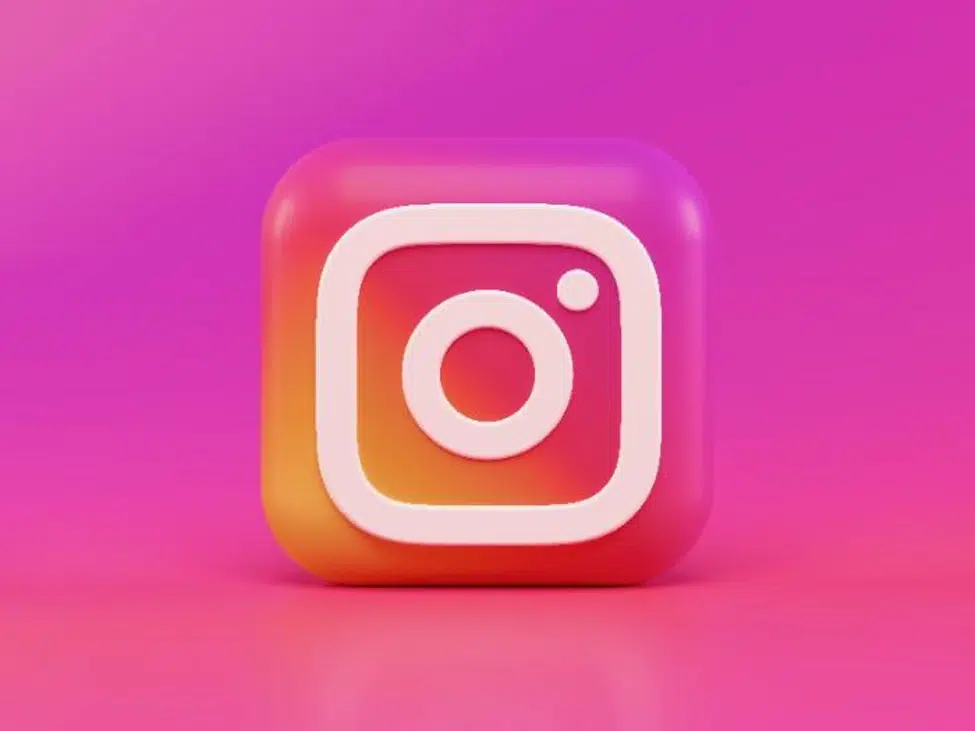 We understand that, even with these tips, creating an Instagram content strategy can be overwhelming and time-consuming. At DesignLoud, we specialize in social media management and Instagram marketing, so you can focus on your business itself. Contact us today to start making the most of your Instagram profile!
Download our free ebook which we've already curated some of the latest digital marketing trends and ideas that you can start using today.